Rain Rain and More Rain!! What about hurricanes?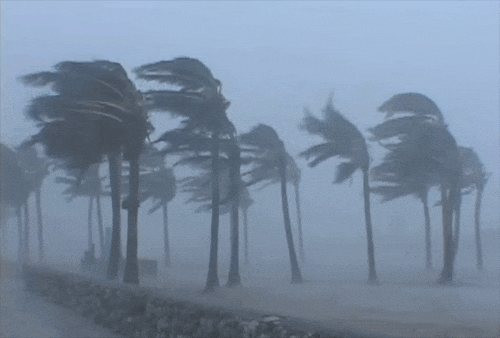 What better blog post then one about rain, I mean we have been getting quite a lot of rain in the recent weeks. Last week was one of the wettest weeks, so much so that it brought Jim Cantore from the Weather Channel down here. When he was interviewed there was one fact that I found interesting, and that is last week we got more rain fall than we did during hurricane Wilma! We got quite the down poor, we did need the water but I believe we got more than enough rainfall through the week last week. I think it is safe to say that we can expect the normal afternoon showers from here out until winter season. With more water you can expect your grass to spring back from the drought, and even better, expect your water bill to go down, granted your on city water. We have been adjusting clocks when asked and when we find it to be a good idea to keep the grass from getting over watered. Remember to much water means fungus and other not so awesome things. I did some research on rainfall here in Naples and found some interesting facts that you can see below
Naples, Florida, gets 55 inches of rain per year. The US average is 39. Snowfall is 0 inches. The average US city gets 26 inches of snow per year. The number of days with any measurable precipitation is 81.
On average, there are 264 sunny days per year in Naples, Florida. The July high is around 90 degrees. The January low is 54. There is also 80 wet days in Naples Florida while the average in the United States is 102. So of those 102 we have 80. Year to date we have already had a precipitation rate of 44.10 inches.
As you can see we more than halfway to the yearly total amount of rain fall and rainy season has just begun! With rainy season upon us I want to remind you of our hurricane season. Keep in mind we had a pretty warm winter, which is good for us, but not the greatest for the weather considering the seas didn't cool down much. What does a hurricane enjoy most? Warm water! So if you haven't already, be sure to make a plan for what you will do if we get a hurricane and how to prepare. See below for some information I found concerning this hurricane season
Colorado State University revised its forecast upward, now predicting 13 named storms between June 1 and November 30. That's near normal. The forecast of the national Climate Prediction Center is a bit above normal -- 11 to 17 named storms, which could include up to nine hurricanes. No way to know if any hurricanes will hit Florida. In 2016, Hurricane Matthew came within 5 miles of the Treasure Coast, then headed to the north, where it did considerable damage. This year there is no cause for alarm. But no cause for complacency, either.
If your new to hurricanes check out the site below. This site includes how to prepare for different disasters, it's quite interesting and brings to picture some catastrophes we may not think about.
As always we wish you a good week, and we look forward to working with you! If you have any concerns/complaints/or insights email us office@gcaselandscape.com or use our contact page to reach out to us!