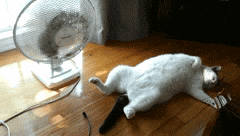 Happy almost June everyone, if you have left for the summer...well your not missing anything but a lot of rain, humidity and heat! So I hope you are enjoying wherever this blog may find you. I just wanted to give you some insight to the conditions down here. We have had rain just about every day for two weeks straight and some days were consecutive wet days. As you may have seen Alberto (the tropical storm) passed by us this weekend giving us some down pours and wind. It is seeming we have gotten a head start on summer compared to last year, and we are seeing more rain compared to last year. Next topic is hurricanes. We just had tropical storm Alberto, and unfortunately they are predicting a busy hurricane season. They are predicting a "near or above normal season". See below what I have found from NOAA.
"Forecasters predict a 35 percent chance of an above-normal season, a 40 percent chance of a near-normal season, and a 25 percent chance of a below-normal season for the upcoming hurricane season, which extends from June 1 to November 30.
"With the advances made in hardware and computing over the course of the last year, the ability of NOAA scientists to both predict the path of storms and warn Americans who may find themselves in harm's way is unprecedented," said Secretary of Commerce Wilbur Ross. "The devastating hurricane season of 2017 demonstrated the necessity for prompt and accurate hurricane forecasts."
NOAA's forecasters predict a 70-percent likelihood of 10 to 16 named storms (winds of 39 mph or higher), of which 5 to 9 could become hurricanes (winds of 74 mph or higher), including 1 to 4 major hurricanes (category 3, 4 or 5; with winds of 111 mph or higher). An average hurricane season produces 12 named storms, of which 6 become hurricanes, including 3 major hurricanes. "
They will be updating this information in August when the peak of hurricane season is among us. We want to stress the importance it is to have a hurricane plan intact even if your away. If you leave for the summer be sure you have your house ready for a hurricane or someone you're able to call locally to do so for you. If you're local be sure to follow all protocols instructed by the state and county to stay safe and keep your families safe. Irma came through last year and turned Naples upside down for some time, some homes haven't recovered yet and we are all hoping Naples stays out of a major storms path.
Please be on the look out for more updates and information. I hope you all are doing well!
-Destinee Case